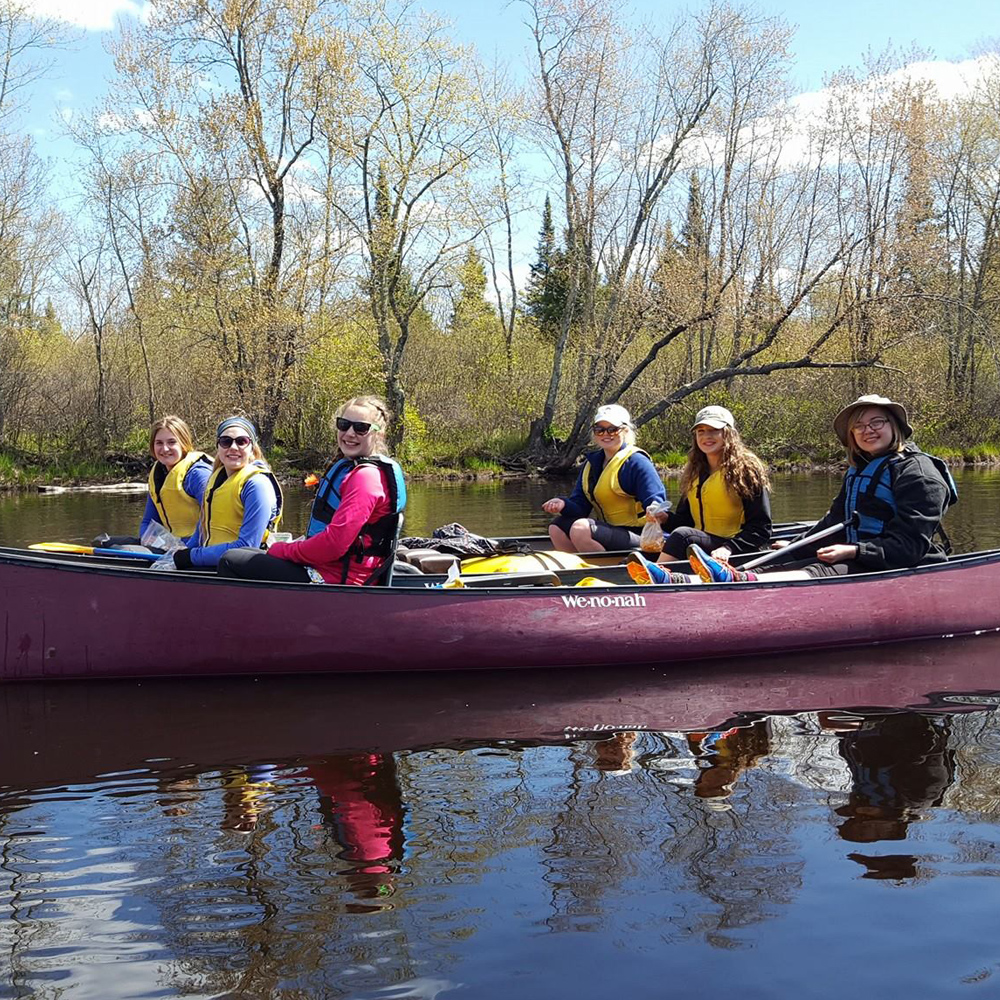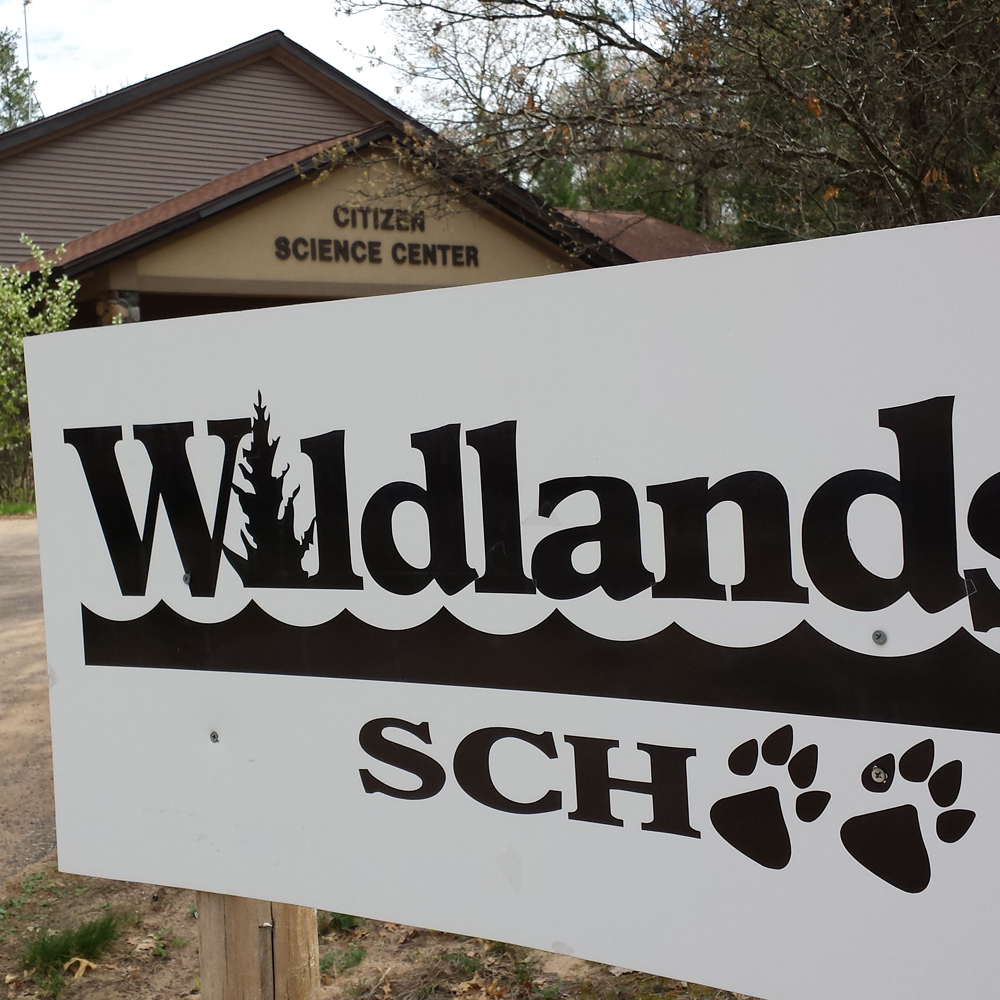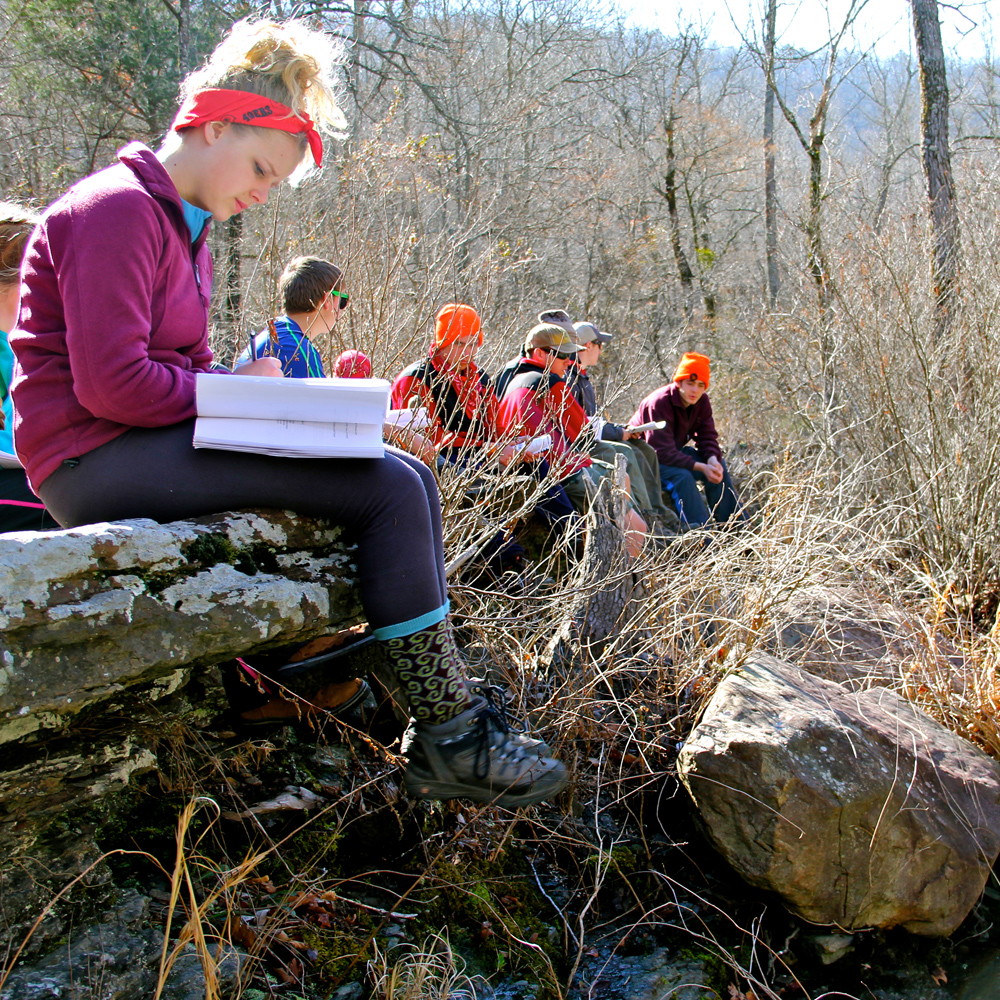 Building Bridges at Wildland's School
At Wildland's School, you learn by doing. This means you have the freedom to determine the best way to develop projects, solve problems, present findings, and evaluate results. Learn from Wildland's School's innovative curriculum that focuses on using scientific research and project-based learning.
At Wildland's school, you will:
Develop valuable learning and research skills.
Learn about science, math, technology, English, history, and social studies in a locally relevant context.
Meet state learning standards through the accomplishment of personal learning plans.
Learn outdoor recreation skills that will last a lifetime.
Benefit from a supportive multi-generational community.
Research areas of interest and relate to relevant curriculum.
SAMPLE OF STUDENT SCIENCE PROJECTS
Students participate in a wide range of projects as demonstrated by the following past and present projects:
Bathymetric Mapping of Fall Creek Pond
Integrate geography skills, GPS technology, Geographic Information Systems (GIS) computer technology, geometry, math, and statistical skills to develop a new depth map of a local pond to replace the 1960 DNR map.
Mark and Recapture Population Studies
Trap and tag various species (i.e. raccoon, squirrel, fish) and population models applied to collected data.
Radio Telemetry Range and Habitat Studies
Work with live trapping, safe handling of animals, radio collaring, signal location and processing, and reading GIS computer models to plot range and habitat use for different species including bears, raccoons, coyotes, deer, pike, etc.
Lake Eau Claire Bathymetric Mapping Project
Help the Wisconsin DNR develop a comprehensive bathymetric map with GPS and GIS so they can better manage the water quality of the lake.
Small Mammal Inventory Project
Help the Wisconsin DNR develop small mammal hair traps, taxonomic keys to mammal hair at the microscopic level, and a DNA analysis library of small mammal species differences.
Inventory of algae species in Lake Eau Claire
Sample the lake for algae species, identify them, and calculate the relative amounts of algae in the lake.
Construction Projects
Design and build facilities for the school and reserve as part of construction technology and service learning.
Stream Habitat and Water Quality Studies
Perform habitat analysis, water chemistry, and invertebrate studies for ongoing studies of local creeks and streams.
Forestry and Vegetative Analysis Studies
Conduct studies of tree species diversity on a local county park for the Eau Claire County planning office.
Digital Video Production Projects
Script, film, and produce videos for tutorials or publicity. Past projects include videos for Wisconsin Nature Mapping.
ENROLLMENT
Become a student and learn first-hand how to conduct scientific research! The school offers a 7th and 8th grade integrated middle school and 9-12th grade high school (with advanced research programs).
Each year 60 students will be accepted to the school. Students from any area school district can apply. In the past, students from Eau Claire, Chippewa Falls, Altoona, Fall Creek, Osseo, New Auburn, Menomonie, Elk Mound, and Eleva-Strum school districts have attended the Wildlands Charter School.
Open Enrollment
Visit the WI DPI Website for information on open enrollment.
Download Wildland's Application