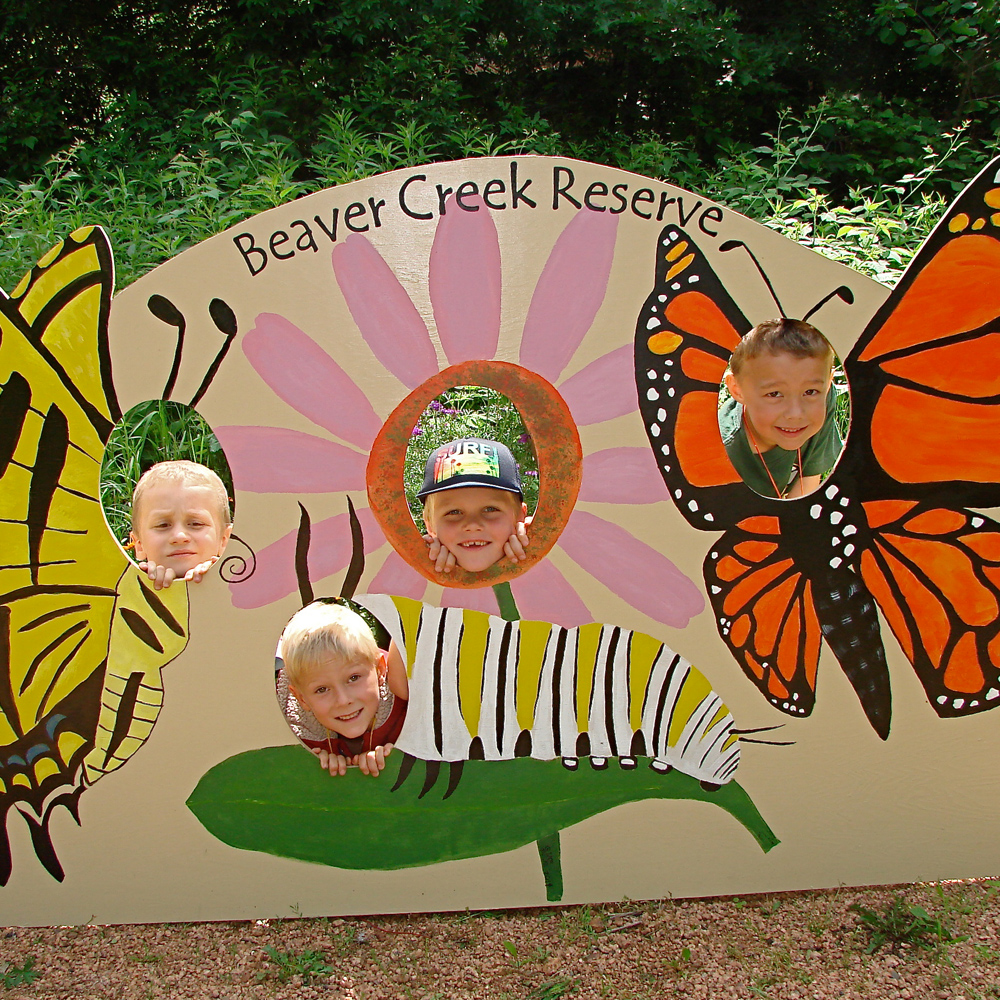 Attend a summer camp
Our popular summer camps are the perfect place for any little nature lover. Our camps fill up very quickly, so we recommend registering right away. As noted, some camps are offered free through local school districts. To register for available Summer Camps click the link below.
2017 Beaver Creek Camp Registration Guidelines
Registration: Register online at www.beavercreekreserve.org or in person at the Nature Center. (we are no longer taking registrations by mail or over the phone) by Thursday June 1, 2017.
Payment: Full payment (with pre-registration) must be received by Wednesday, June 1. We accept VISA, MasterCard, Discover, personal check or money order. To pay with cash, check or money order, please register in person at Beaver Creek Reserve during our normal business hours. We will not be taking registrations through the mail.
Refund Policy: Cancellations require a seven-day notice prior to camp in order to receive a full refund minus a $20 processing fee. Cancellations after that will receive no refund. No exceptions.
FREE Camps for area School District students: As of March 1st, the Eau Claire area school district is the only district to confirm their offerings. For up to date offerings, visit our website at www.beavercreekreserve.org.
Camp scholarships: Scholarships are available for certain camps; check our website for details.
Please be prepared to provide the following information when registering:
Child's age at the start of camp
Child's T-shirt size
Child's School District
Credit Card Number, expiration and CCV code
Child's Doctors name, address and phone number
Child's emergency contact (other than Parents) name, phone number and relationship to the child.
Child's allergies, medication, or dietary needs
If there is a need for a buddy (we will try to accommodate requests if possible)
**Please note due to the active nature of the program, camps are unable to accommodate persons with severe emotional problems, serious physical, mental, or medical limitations, or those who have a severe cognitive disability.