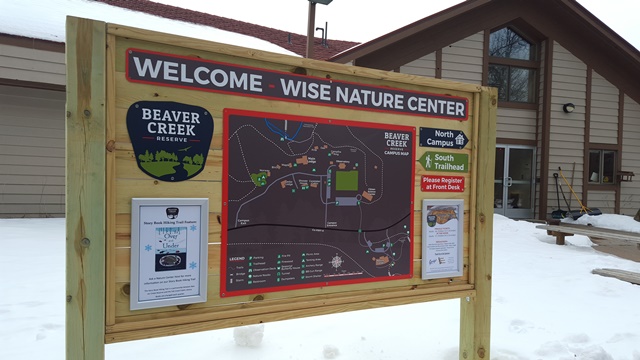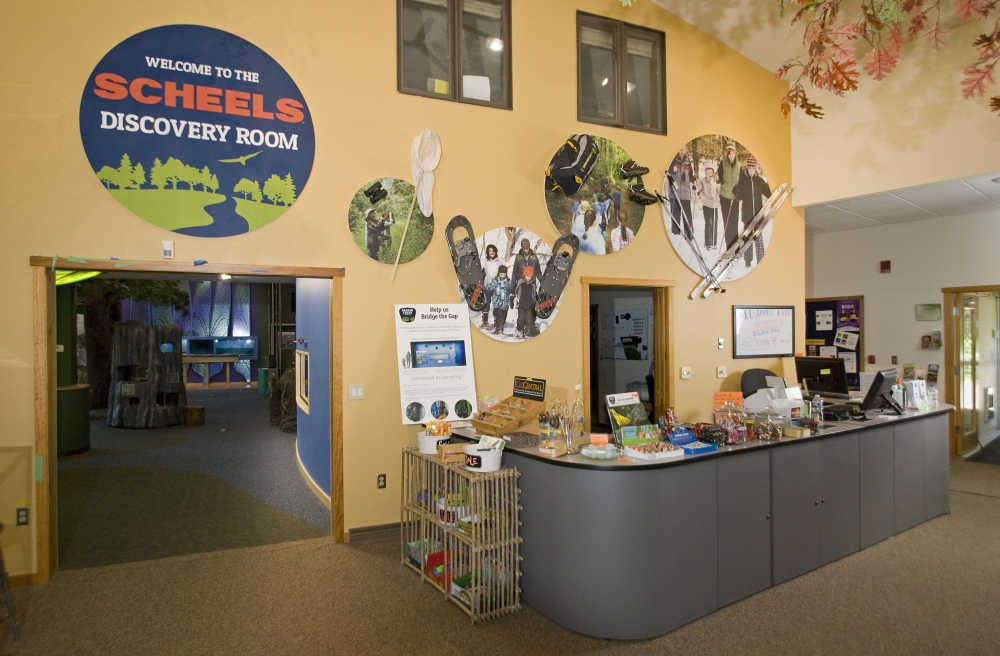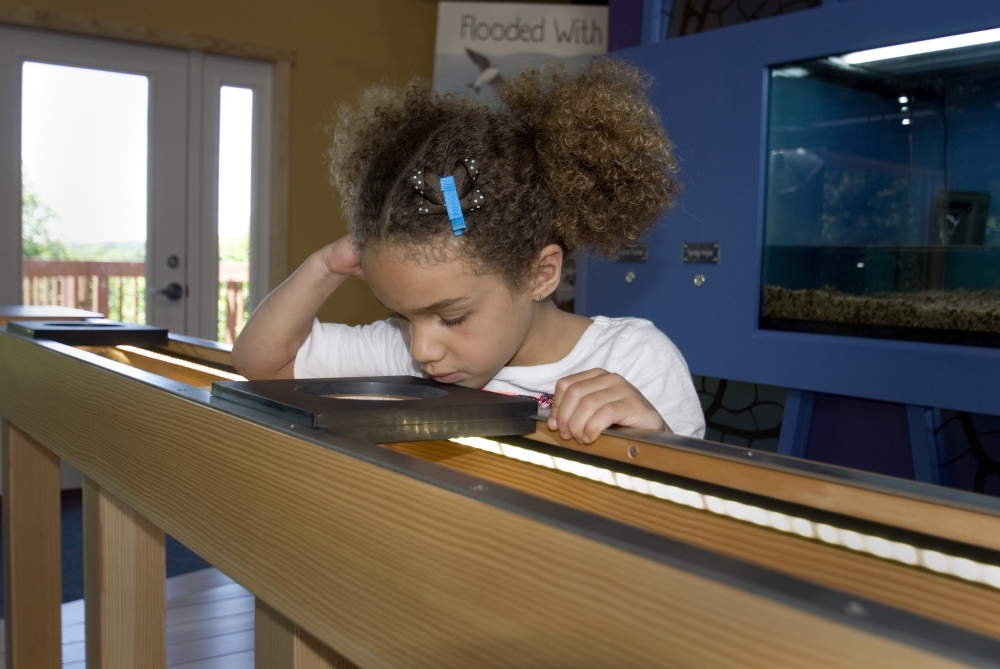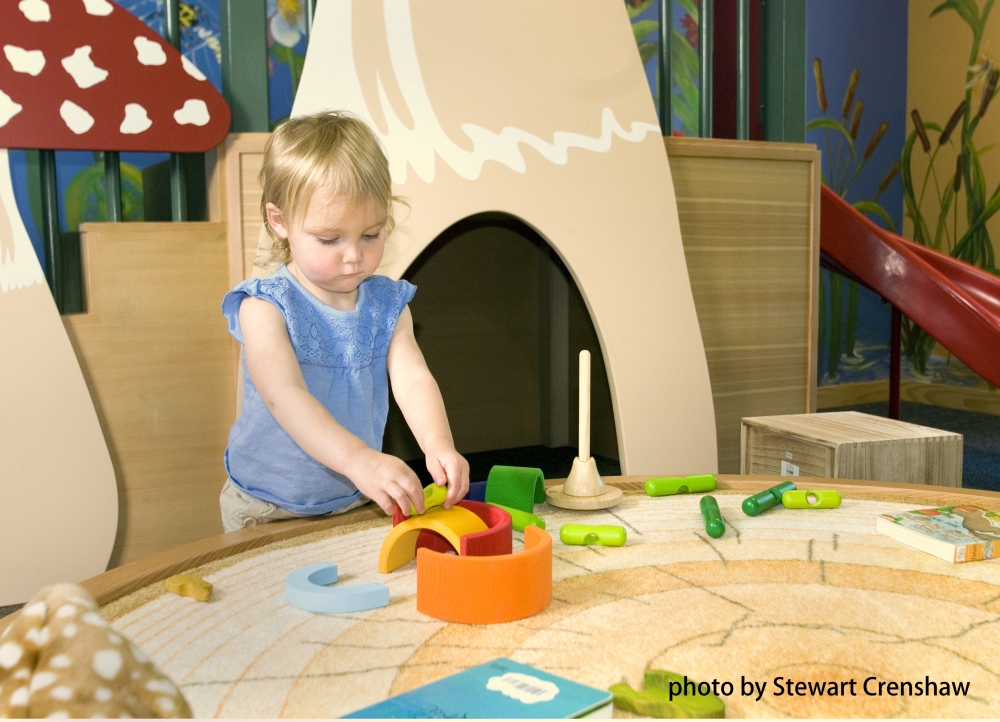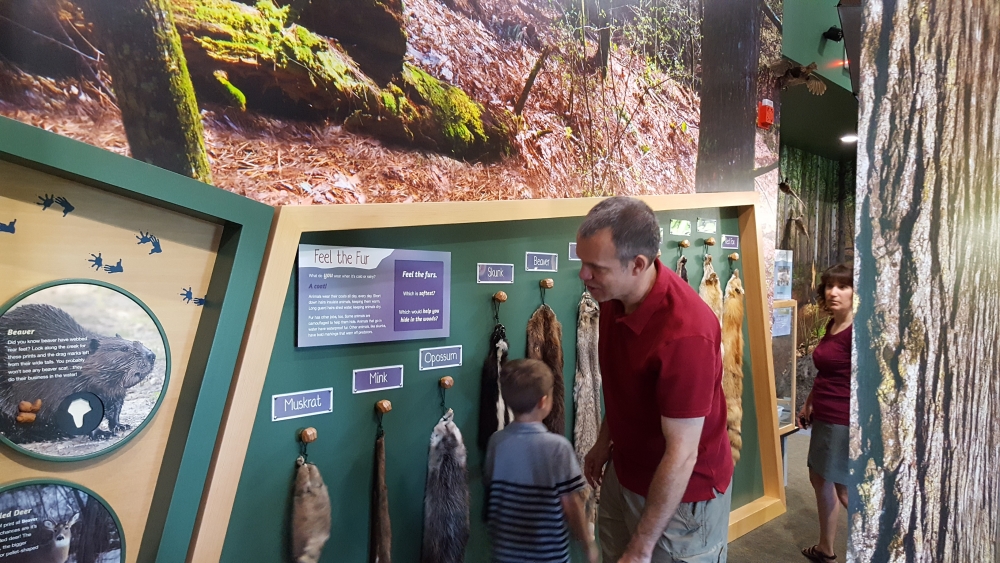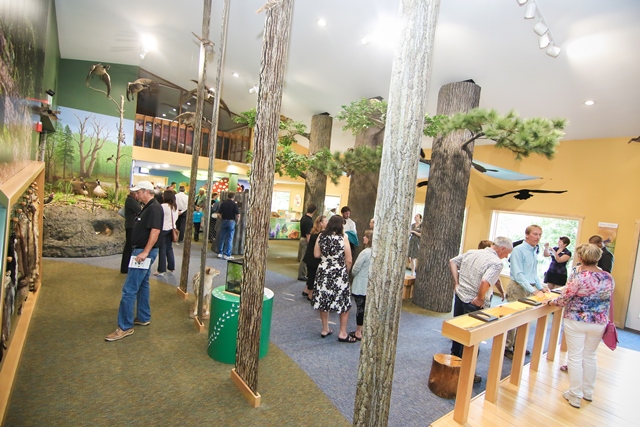 Start your reserve adventure at the Wise Nature Center
The Wise Nature Center is your starting point for exploring the reserve. Stop in to pay admission fees, pick up trail maps, rent equipment, join or renew a membership, use the restrooms, pick up something from the nature store and visit the brand new Scheels Discovery Room opening in June 2016.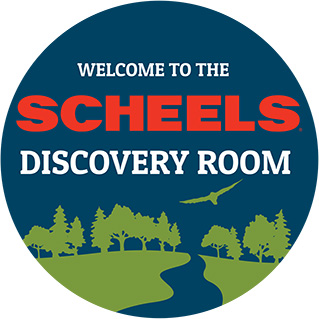 New Hands-On Exhibits!
The Scheels Discovery Room features new, hands-on, interactive exhibits for all ages. The 3M Fledgling Forrest is perfect for little nature lovers . The RCU Discover the Deep Woods exhibit has a Beaver Bank Crawl through, interactive scat and track wall, hands-on fur identification and more!