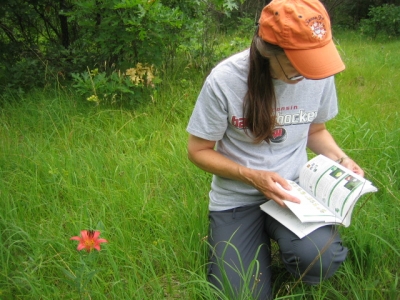 Join a Club
Beaver Creek Reserve is the meeting place for several clubs, who are always looking for new members. Below is a list of the current clubs and their meeting dates. Simply show up to join or contact us to get direct contact information for club representatives.
Chippewa Valley Astronomical Society
First Tuesday, 7:30 pm

Everyone welcome
The Chippewa Valley Astronomical Society (CVAS) meets on the first Tuesday of the month at 7:30 p.m. Most meetings are at Hobbs Observatory but are occasionally held off-site. CVAS is open to anyone with an interest in astronomy. For more information please contact the Reserve or check out the Club's web site at www.cvastro.org.
Chippewa Valley Watercolor Artists

First Wednesday, 9 a.m. – Noon

All watercolorists welcome
The Chippewa Valley Watercolor Artists meet the first Wednesday of each month to paint, critique and share information related to watercolor painting. All watercolor artists, beginning through advanced, are invited to participate. For information, contact Jan at 715-874-5870 or kippenjp@uwec.edu.
Quilting Club

Second & Fourth Mondays, 1- 4 p.m.
The Quilting Club meets the second and fourth Monday of each month to work on individual projects and to share ideas on quilting. Beginners to seasoned quilters are always welcome.
Beaver Creek Photo Club

Third Thursday of the month at 7:00 p.m.

Everyone Welcome!
Join us the third Thursday of the month January – May and September – November.
Beaver Creek Bird Club

Second Tuesday of the Month, 7:00 p.m.
The BCR Bird club is open to all bird lovers and meets the second Tuesday of the month from September to May.